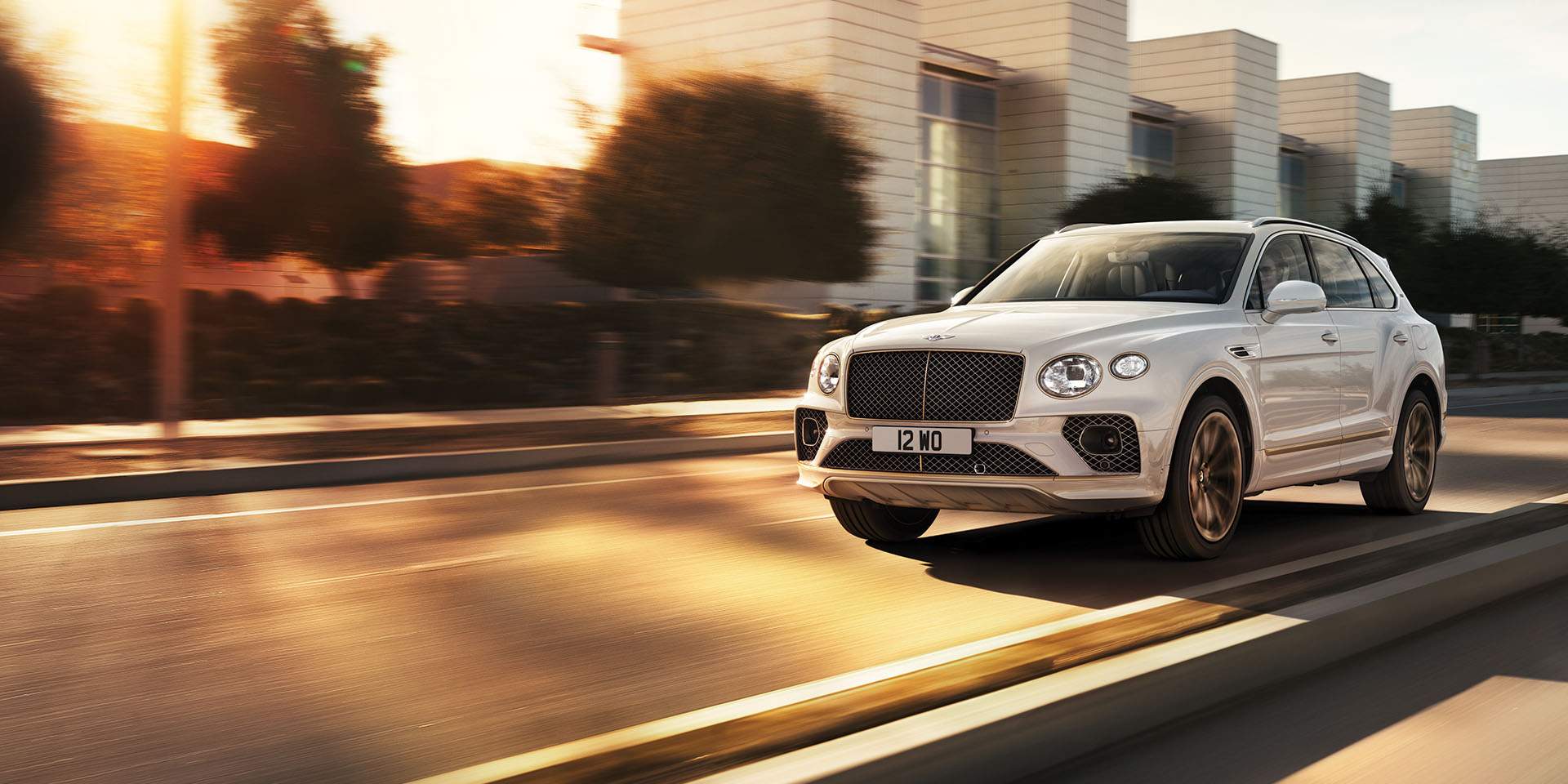 THE SUV OF TOMORROW
The Bentayga Odyssean Edition, limited to just 70 cars globally, can be considered a new milestone on Bentley's sustainability journey. Inspired by the design language first showcased in the stunning concept car, the EXP 100 GT, this is a vehicle that looks forward to an electric future.
Among the environmentally friendly materials that have been selected for its interior are stunning Open-Pore Koa veneers, with a tactile finish that uses less lacquer, plus wool tweed upholstery panels in the front and the rear.
Beneath the bonnet, the advanced hybrid powertrain allows you to make everyday journeys on electric power alone, while benefiting from the power and range offered by an efficient 3.0 litre petrol engine.
No other SUV combines this versatility with such exclusive craftsmanship and styling – and its limited availability means you are highly unlikely to encounter another one on the road.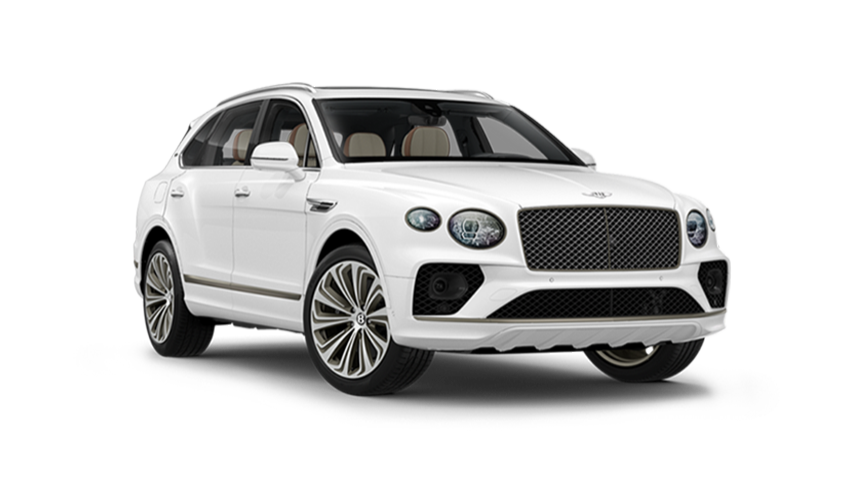 Exterior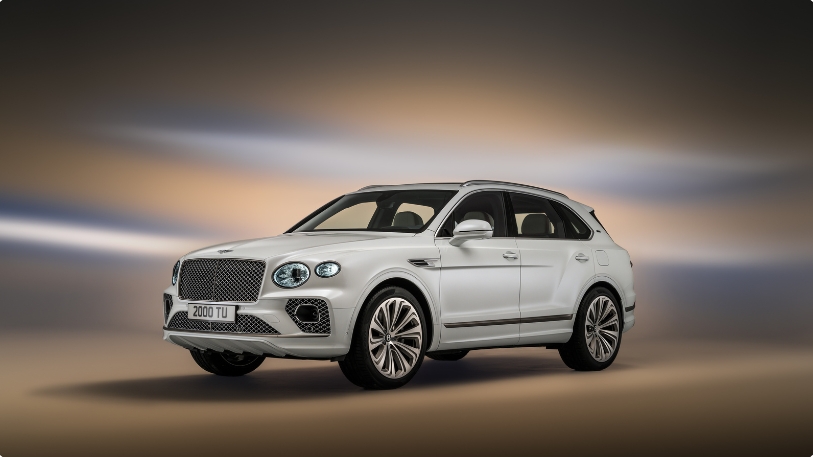 The Bentayga Odyssean Edition has been designed to make a confident yet understated first impression. Available in a choice of styling packages that have been thoughtfully curated by the Bentley design team, it features a number of unique touches that subtly reflect its status as a sustainable choice.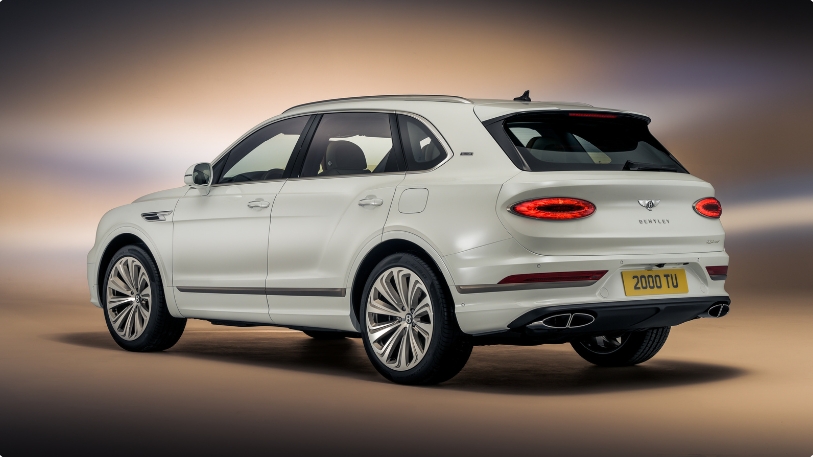 There is a choice of seven standard exterior colours, including natural tones recommended by the Bentley design team such as Onyx and Glacier White. Sections of the exclusive 22" wheels, as well as exterior details including the lower bumpers, the bezels around the lamps and radiator grilles are painted in Pale Brodgar – a subtle solid finish deployed to striking effect. On each of the two 'D' pillars, an Odyssean Edition badge is visible, identifying the vehicle to those who take a closer look. On the tailgate, meanwhile, there is a Hybrid badge, making your choice of powertrain clear.
Interior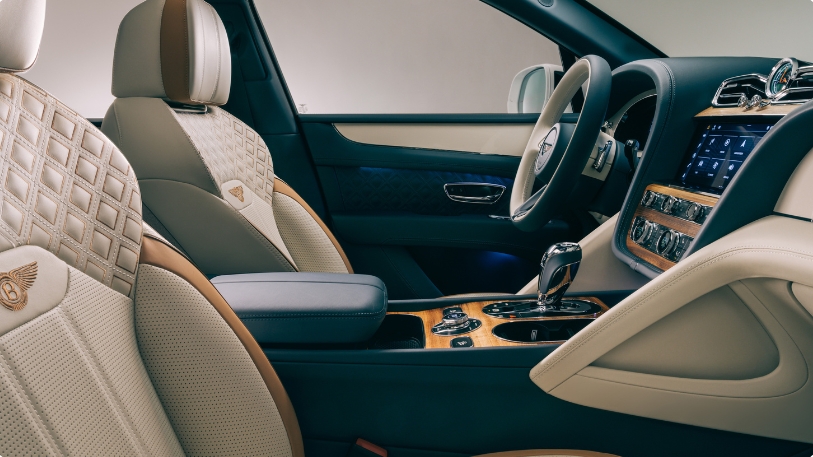 Inside, the Odyssean Edition badging features once again, this time on the illuminated treadplates you step over on your way in. The cabin is primarily upholstered in pale Linen hides, with secondary hides that can be commissioned in your choice of five complementary tones. Tactile open-pore Koa veneers take pride of place on the centre console, while gloss Piano Linen veneers are applied to the fascia and waistrails. Environmentally friendly wool tweed panels feature on the headrests and the seat backs, while shimmering diamond-in-diamond ombré embroidery sees three different thread colours – Saddle, Autumn and Linen – blend together across the surface of each seat.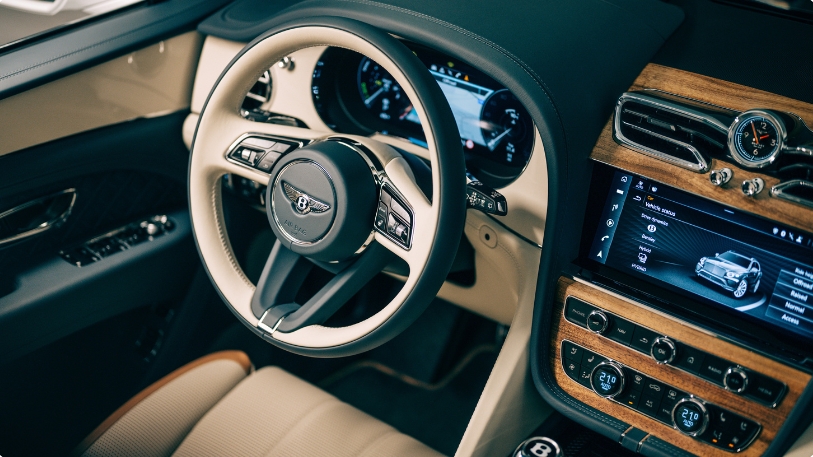 Inside the cabin, you can choose a four or five-seat configuration, depending on the needs of any regular rear-seat passengers. The interior is upholstered according to a three-colour pattern exclusive to Odyssean Edition cars, in which the Linen coloured main hide is teamed with your choice from five secondary hide colours: Burnt Oak, Porpoise, Cricketball, Brunel or Beluga.