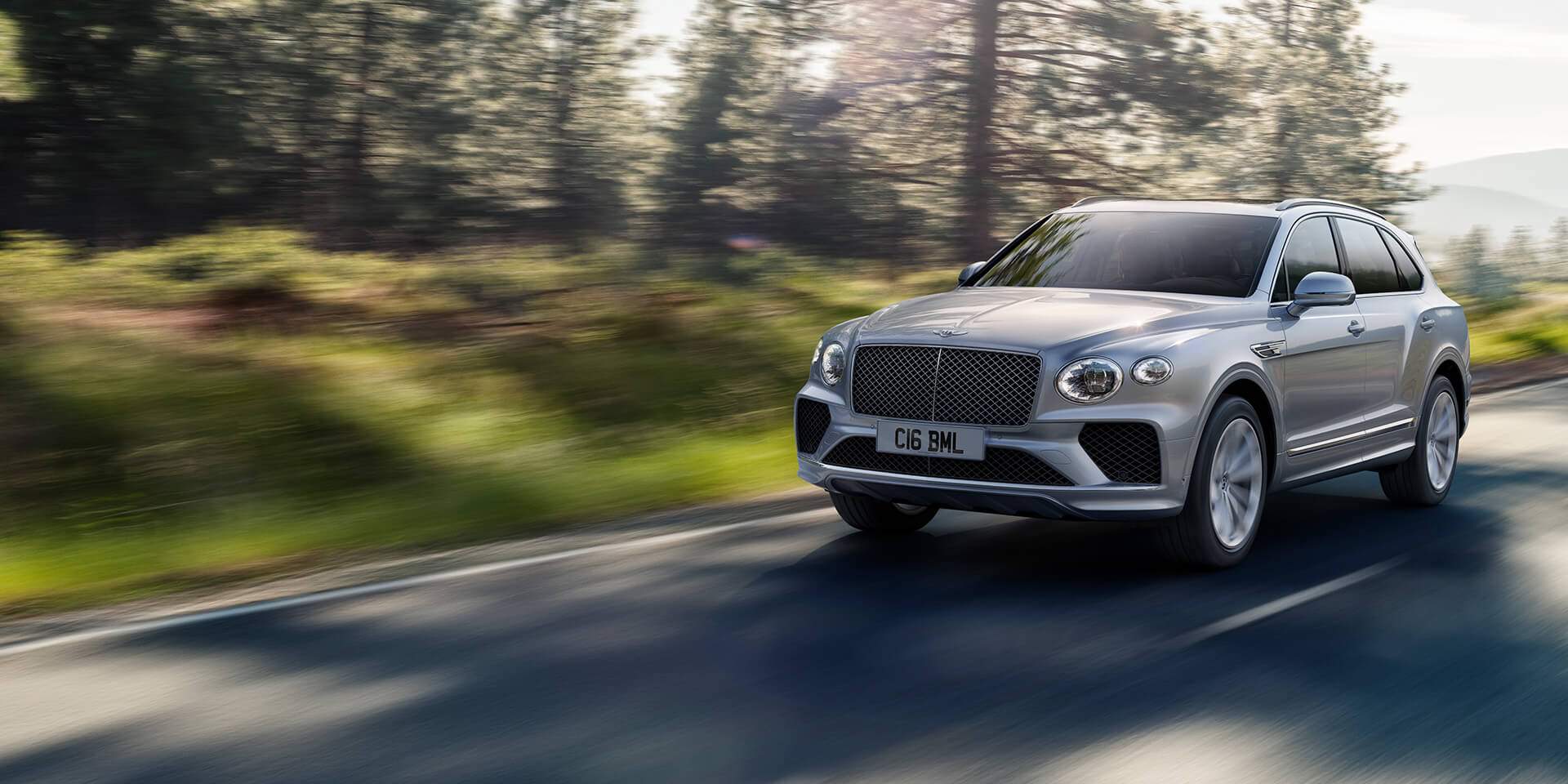 THE ULTIMATE GO-ANYWHERE SUV
Practicality is rarely the first word that springs to mind when considering a Bentley. Yet the Bentayga's handcrafted interior can be configured with a wide range of seating options, including four, five and seven* seat layouts. So wherever you need to go and whoever you need to take with you, there is no vehicle better equipped to make every journey a joy.
With active all-wheel drive and a choice of two powertrains – a thrilling 4.0 litre Bentley V8 with a top speed of 180 mph (290 km/h) or a 3.0 litre hybrid** that can reach 158 mph (254 km/h) – it is a unique fusion of performance, craftsmanship and go-anywhere style.
With a wealth of innovative features for the comfort and convenience of passengers, alongside the latest technology, artisan craftsmanship and effortless power, the New Bentayga EWB is built to change the way the world sees the SUV.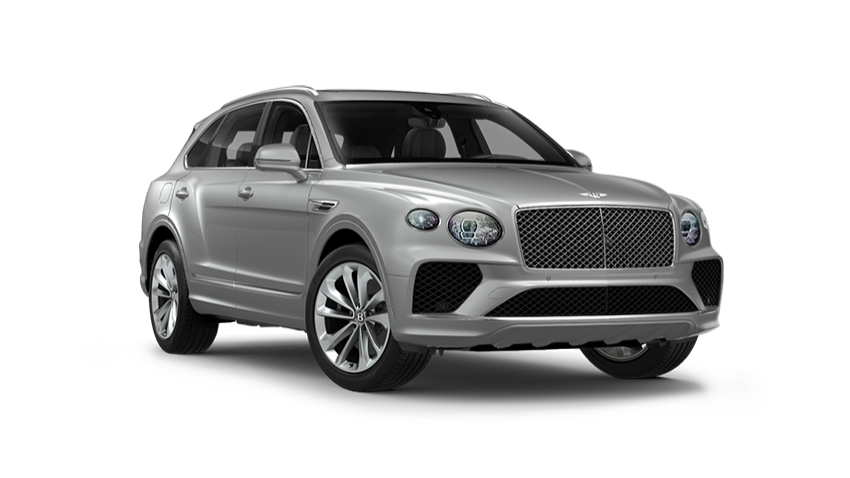 Exterior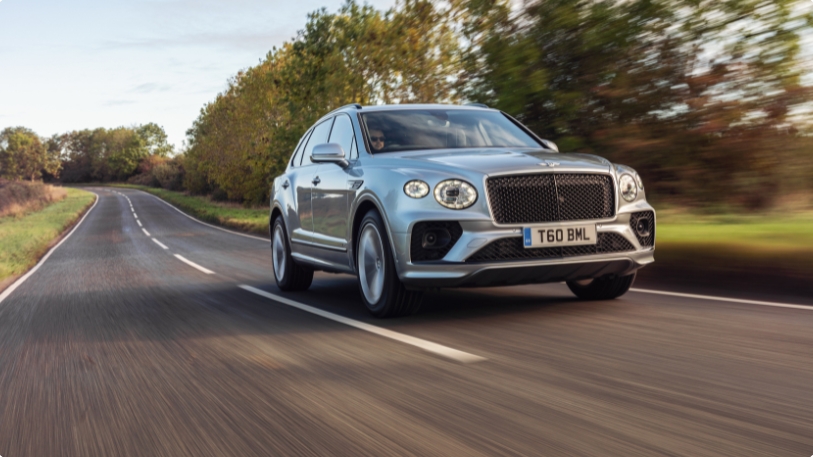 The Bentayga brings to life the essence of Bentley, in imposing SUV form. A compelling fusion of road presence and exquisite details, it features a stunning, sculpted exterior. When viewed from the front, the famous Bentley matrix grille is flanked at either side with LED matrix headlamps, featuring a 'crystal cut' design.
A large wing vent, sculpted sills and bold 21" wheels enhance the car's profile, while jewelled 3D tail-lamps adorn the rear. On the inside, meanwhile, a handcrafted interior brings together natural hides and veneers to create a truly luxurious space – yours to tailor to your tastes.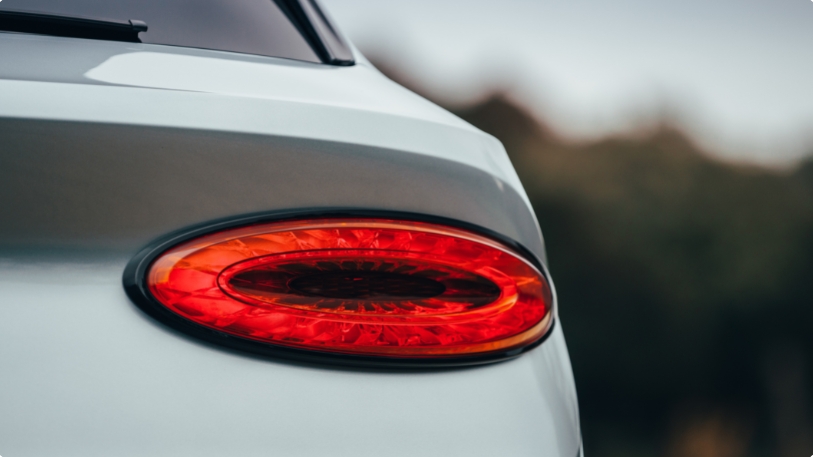 You can choose from seven standard exterior colours, however the optional extended range takes your choice to around 60, plus duo-tone options and Mulliner Paints. Further exterior options include 22" wheels, the Blackline Specification, which turns all exterior brightware black and the Styling Specification, which adds a carbon fibre body kit.
Interior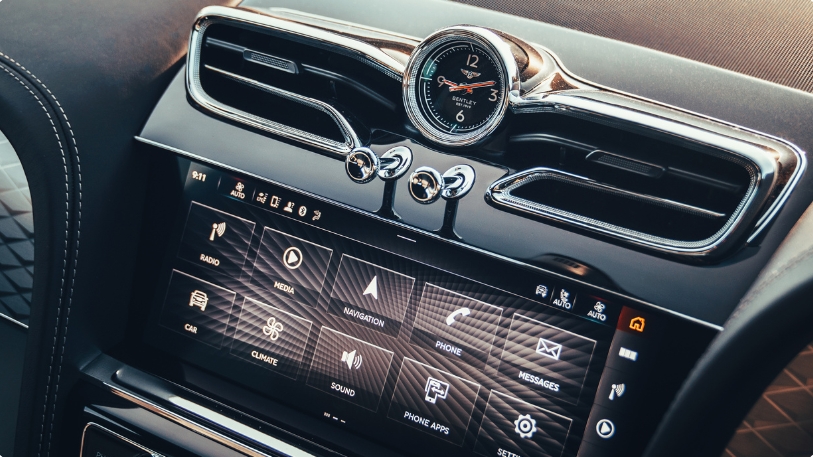 The interior of the new Bentayga is a thoughtfully crafted environment in which to discover new heights, with painstaking attention to detail elevating it to truly luxurious levels.
A state-of-the-art, high-resolution 10.9" touchscreen has been beautifully integrated into the centre of the cockpit. Together with the new digital driver's information panel, the result is a cutting-edge feel throughout the cabin – perfectly blending technology and exquisitely crafted materials. A new steering wheel, door and seat design further enhance the modern feel while practical details such as improved stowage have not been overlooked. In the optional 4-seat configuration, improved rear cabin space provides a cossetting environment in which to travel, for both work and leisure.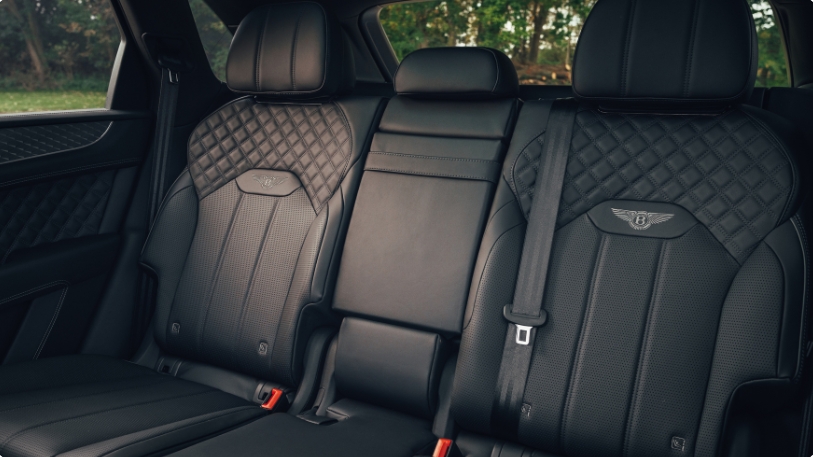 As Bentley powers elegantly off road, it does so equipped with almost a century of extraordinary engineering credentials and the very latest technological innovations. With the levels of luxury characteristically expected, and demanded, from a Bentley. The Bentayga empowers those within it to transport themselves to new environments. Through latitude and longitude, of course but also via mind and spirit.