STYLE MEETS SUBSTANCE
The Flying Spur S takes the unmistakable presence of the Flying Spur and imbues it with a darker edge. Black exterior detailing replaces chrome, from the badges to the wheels, while an optional exterior body kit can inject even more racing flair. But its looks are only the beginning. Available with a choice of two powerful Bentley engine options – 4.0 litre V8 petrol or 2.9 litre V6 hybrid – it features a thrilling Sport mode, for a sensational driving experience. Like every car in this range, the Flying Spur S is an exceptionally spacious and luxurious four-door sedan. Yet it is also a car designed to stand out from the crowd.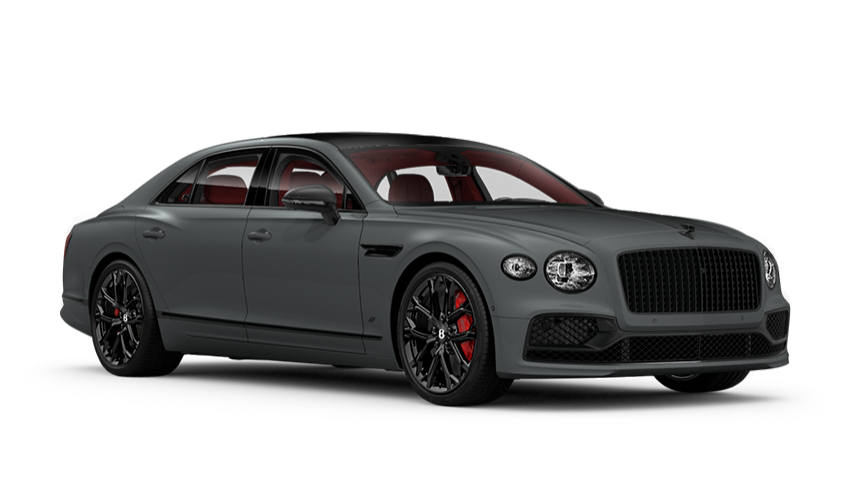 Exterior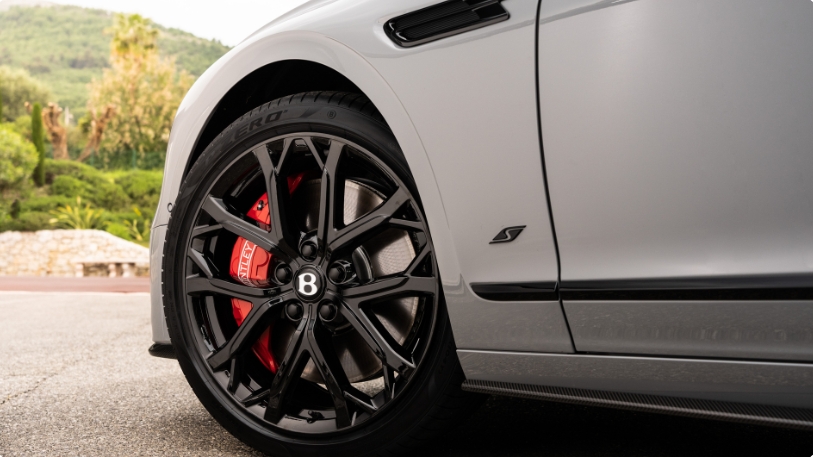 With black gloss exterior detailing including the vertical-vaned front grille, the door mirrors and the bezels that surround the windows and the lights, the Flying Spur S offers a bolder, more purposeful vision of the four-door luxury sedan.
The car has true road presence , thanks in part to its 21″ Five Tri-Spoke wheels, exclusive to Bentley's S models. They combine black gloss and bright machined panels, resulting in a truly striking look, whether stationary or in motion.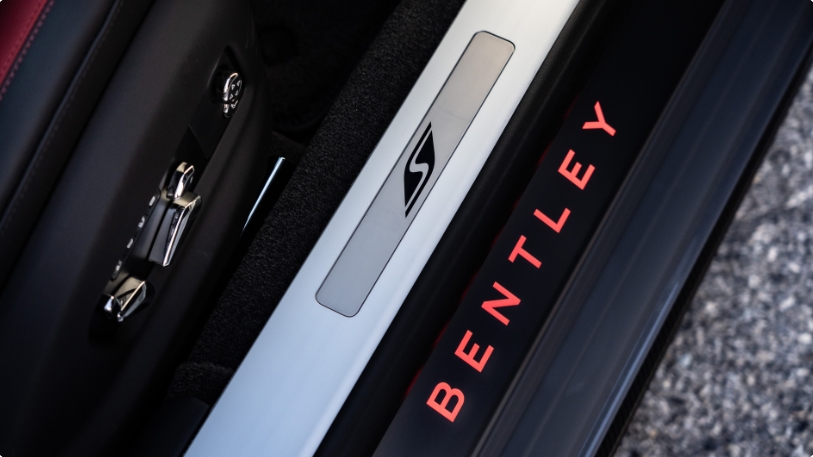 Almost every exterior detail is infused with uncompromising attitude, from the dark tint applied to the headlamps and tail lamps to the gloss black finishers on each of the four oval tailpipes.
The V8 engine delivers 542 bhp (550 PS), which results in acceleration from zero to 60 mph in just 4.0 seconds (0-100 km/h in 4.1 seconds) and a top speed of 198 mph (318 km/h). The hybrid produces 536 bhp (544 PS), taking you from 0-60 mph in 4.1 seconds (0-100 km/h in 4.3 seconds).
Interior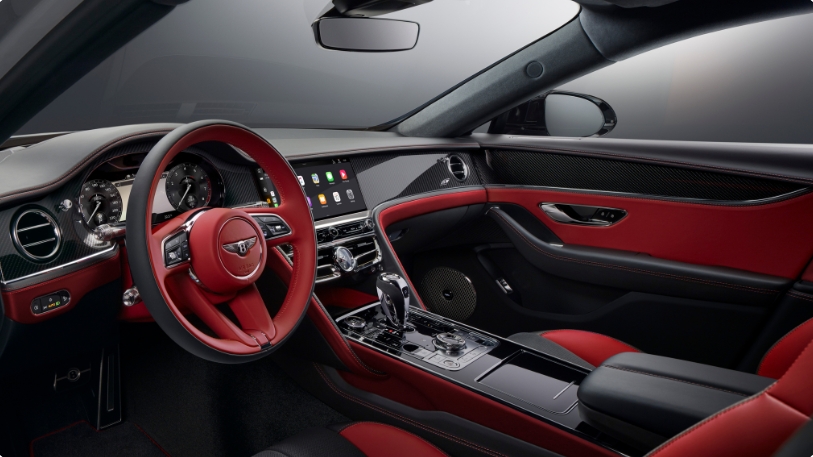 As you step into the car, you will see 'S' emblems displayed on the interior treadplates beneath each door. The exclusive theme continues throughout the cabin, with badges emblazoned on the fascia and embroidered on the fluted leather seats.
The Flying Spur S features an exclusive upholstery pattern. Its 4+1 seating configuration displays a striking combination of primary and secondary hides that reflect the car's sporting character.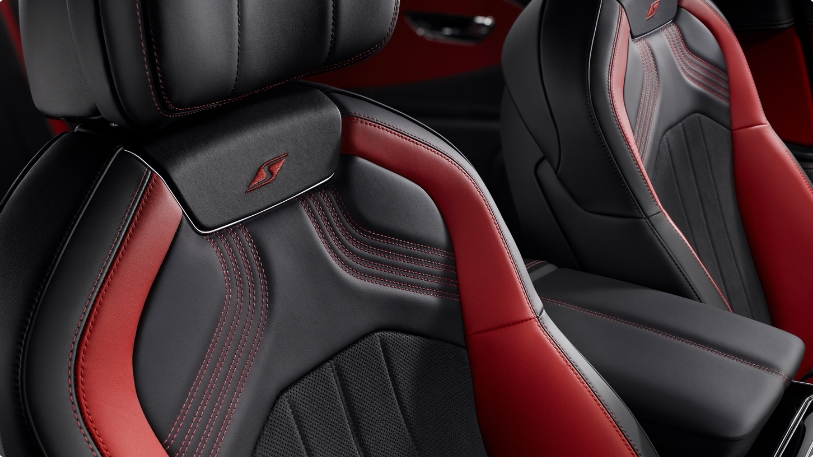 Tactile Dinamica panels – part of the car's exclusive upholstery design – can be seen throughout the interior, including panels on the seats, the dash, the gear lever and the heated steering wheel.
Installed as standard, the City Specification includes a 360-degree top view camera, alert systems to make reversing safer, auto-dimming mirrors and hands-free boot opening. The optional Touring Specification adds features such as a night vision camera, a head-up display, adaptive cruise control and Lane Assist.