POWER IS JUST THE BEGINNING
Do not be fooled by the sedan silhouette. The Bentley Flying Spur Speed is appropriately named. Built to exhilarate in every sense, it is the most powerful and driver-focused Flying Spur Bentley has ever built – and a clear contender for the fastest four-door car in the world.
It includes the latest chassis technology, from active all-wheel drive and all-wheel steering to the innovative Bentley Dynamic Ride system, aiding the car's stability through corners. And it is incredibly well crafted. It is darker and more purposeful in style than some of its siblings, with more use of technical finishes. Yet it remains one of the most comfortable and luxurious cars available anywhere in the world. The Flying Spur Speed is a car that will delight every passenger and excite every driver.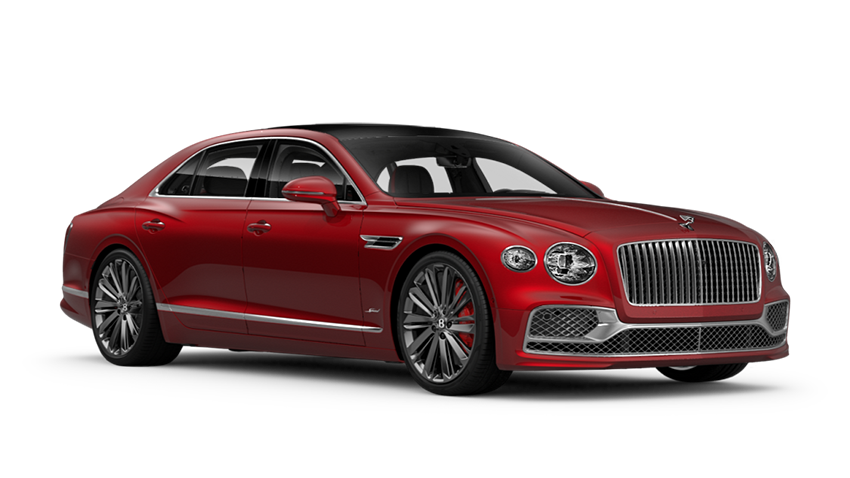 Exterior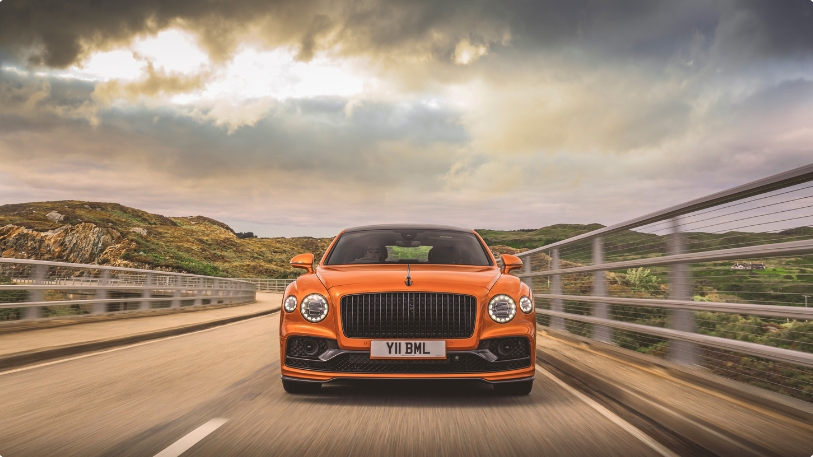 The exterior detailing of the Flying Spur Speed makes the car's sporting character clear. The front grilles are treated with a dark tint, as are the internal components of the front and rear lights. Unique Speed features include exclusive 22" wheels and Speed badging, inside and out.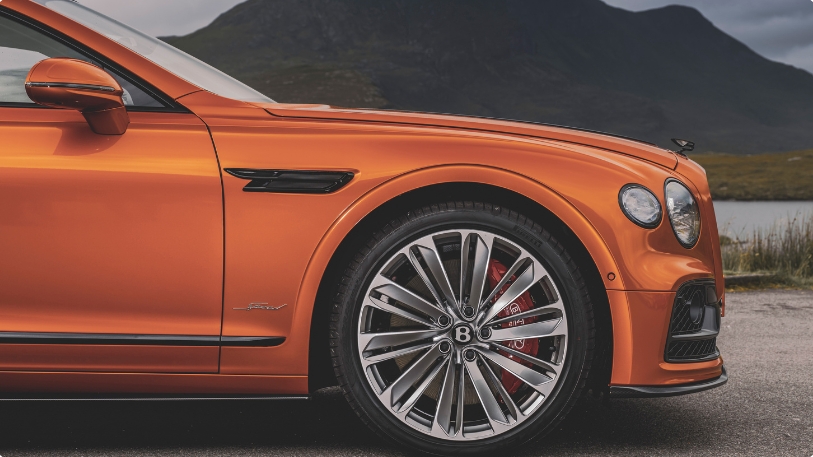 The Flying Spur Speed is the pinnacle performance model, and together with the Flying Spur Mulliner is the car of choice should a customer desire a W12-powered Flying Spur. The Speed sits above the S model and boasts an extra 85 PS and 130 Nm more torque, delivering an improvement of 0.4 secs to 60mph and an increase in top speed up to 207 mph reaffirming its superior position. With Electronic All Wheel Steering, Torque Vectoring by Brake technology and Bentley Dynamic Ride as standard, the agility matches the performance of the 626 bhp 6.0-litre twin turbocharged W12 engine.
Interior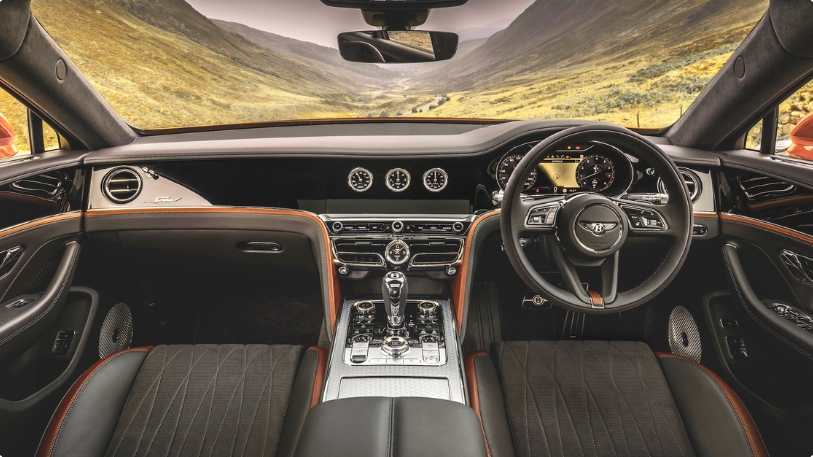 In the cabin the theme continues, with exquisite craftsmanship meeting racetrack-inspired technical materials, such as carbon fibre and Dinamica.
A unique colour split is applied to the upholstery while, thanks to the inclusion of the Colour Specification as standard, you can choose from Bentley's full range of hide colours. Sporting details can be seen wherever you look, from the Speed embroidery on the seats and the performance-themed graphics in the instrument panel, right down to the sports pedals at your feet.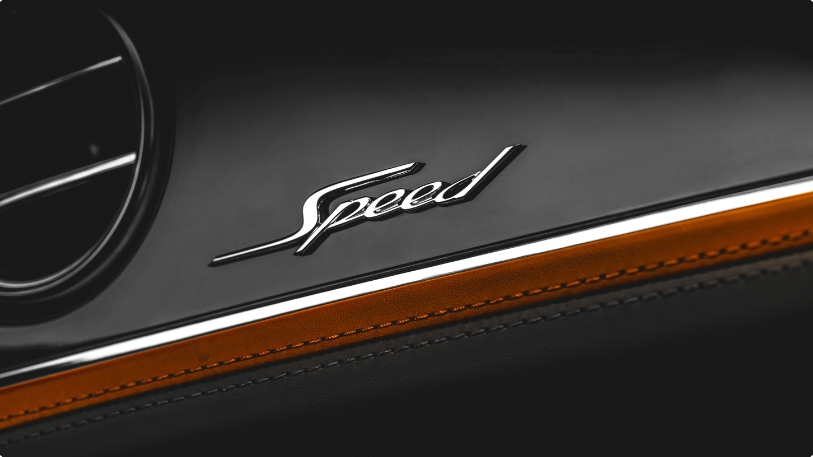 Choose from three audio systems: the Bentley Signature Audio system, fitted as standard, the 16-channel Bang & Olufsen for Bentley or the 21-channel Naim for Bentley – considered by some to be the world's best in-car sound system.
As well as its own Wi-Fi hotspot, the car features Apple CarPlay*, enabling you to connect your smartphone seamlessly with the infotainment system. There is also wireless charging for phones that support it.