THE ULTIMATE BENTLEY FLYING SPUR
Meet the luxurious flagship of the Flying Spur range – a truly stunning vehicle offering an unparalleled in-cabin experience, whether you choose to drive or be driven.
The Flying Spur Mulliner sports a vast array of handcrafted Mulliner details, coupled with the inclusion of the finest traditional and technical materials. Yet it is also a Bentley – and that means Bentley performance. A choice of three advanced powertrains offer effortless acceleration and incredible top speeds.
The Flying Spur Mulliner is Bentley's ultimate luxury sedan. It stands as a demonstration of what can be achieved when Bentley engineering and design meets Mulliner craftsmanship. Prepare to be amazed.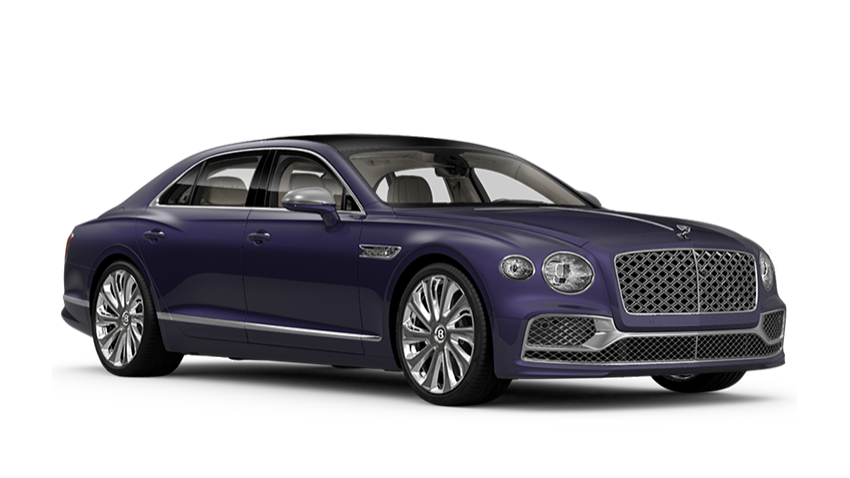 Exterior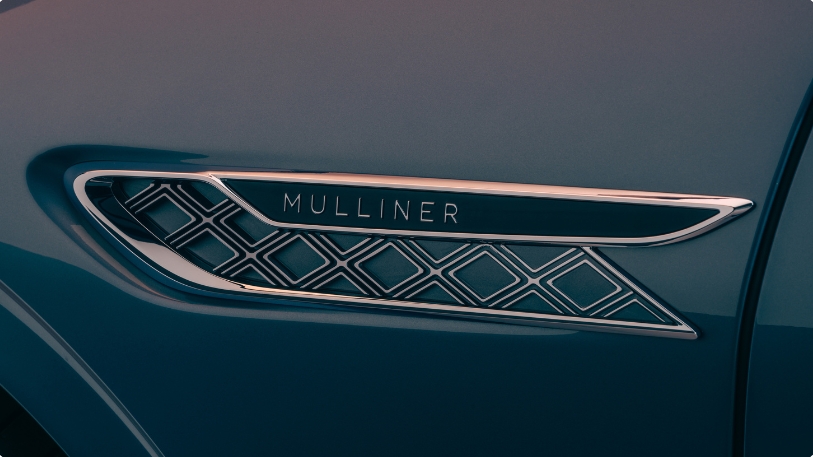 The exterior of the Flying Spur Mulliner combines sleek, taut lines with intricate detailing, including Mulliner wing vents, Mulliner badging and mirror caps painted satin silver.
The bright chrome, double-diamond Mulliner grille is paired with matching bright chrome lower bumper grilles, while Mulliner LED Welcome Lighting beckons you to come closer.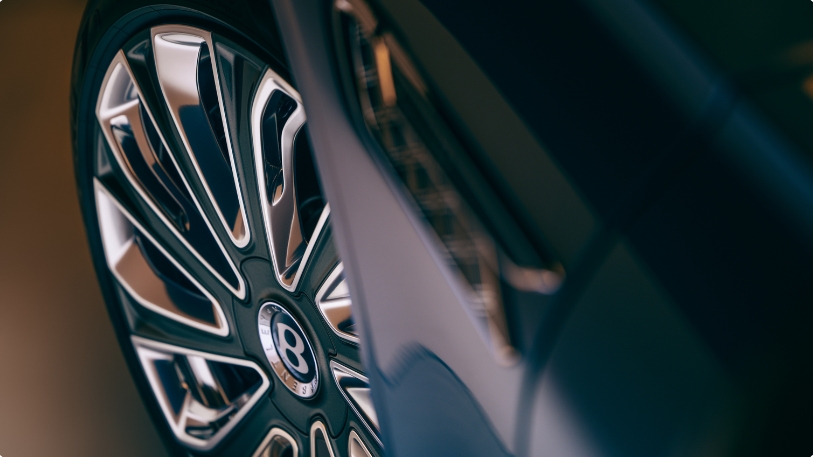 The 10-spoke 22" Mulliner wheels feature self-levelling wheel badges in the centre and a duo-tone finish, with tungsten painted and polished chrome sections, to add visual depth.
Each of these powertrains features its own combination of chassis technology and digital management systems, allowing every Flying Spur Mulliner to combine comfort, exhilaration and efficiency like no other car.
Interior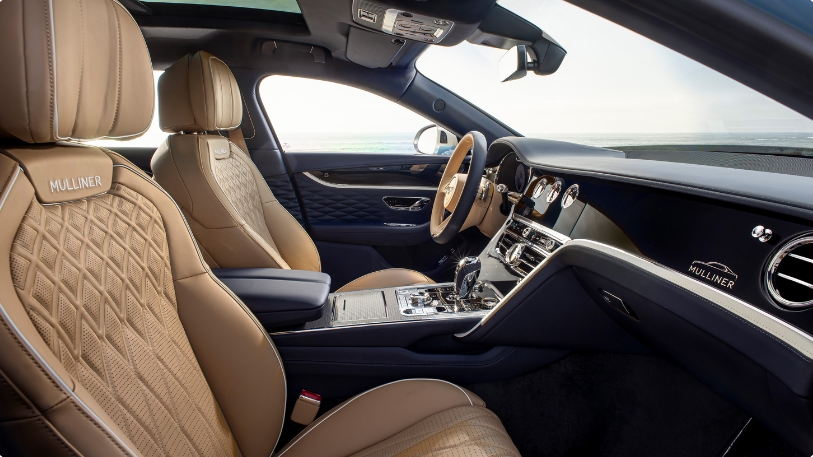 Inside, Mulliner craftsmanship is on display throughout, from the illuminated treadplates to the car's silhouette on the Grand Black Veneer fascia and the unique Diamond Milled finish on the centre console.
You can style the four-seat interior with your choice of eight seating and trim colour combinations, each featuring an exclusive Mulliner three-colour split. Mulliner embroidery is applied to each seat, in your chosen accent colour.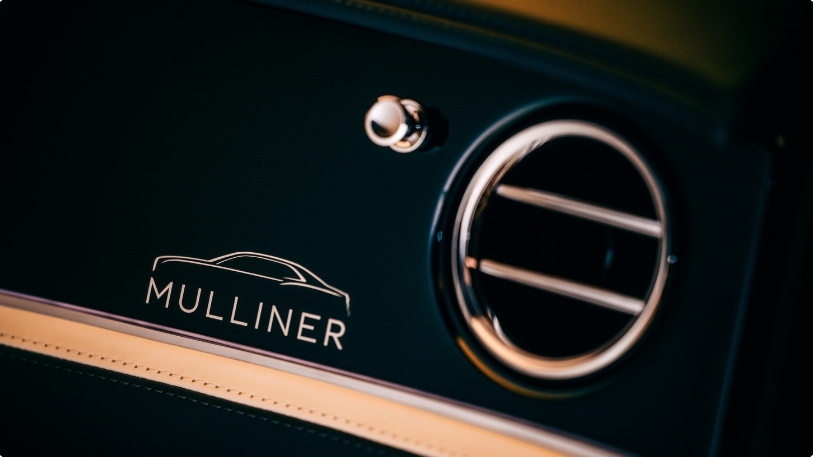 You can choose from three sound systems. Bentley Signature Audio is installed as standard, while the 16-channel Bang & Olufsen for Bentley and the phenomenal 20-channel, 2,200 Watt Naim for Bentley system are available as options.
Mood lighting allows you to adjust the ambience of the cabin. The instrument panel graphics are exclusive to Mulliner cars. Even your keys come in a Mulliner presentation box with two leather key pouches, all crafted to match your interior colour choices.