THE LUXURY GRAND TOURER REINVENTED
Bringing together innovative technology and exquisite craftsmanship, the Continental GT Azure includes countless features aimed at improving the travelling experience.
Innovations in personal comfort, from the seats to the ionisers that purify the air, result in a truly breathtaking Bentley interior – while a suite of assistance systems make driving the car truly effortless. With enough room for four adults to travel in comfort and style, plus ample space for stowing luggage in the boot, the Continental GT Azure is more than just a grand tourer. It is a vehicle designed with the comfort and wellbeing of every occupant in mind.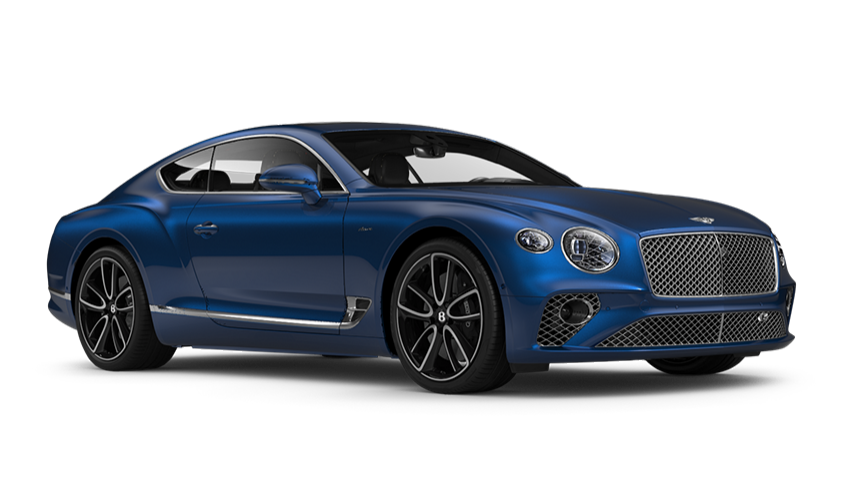 Exterior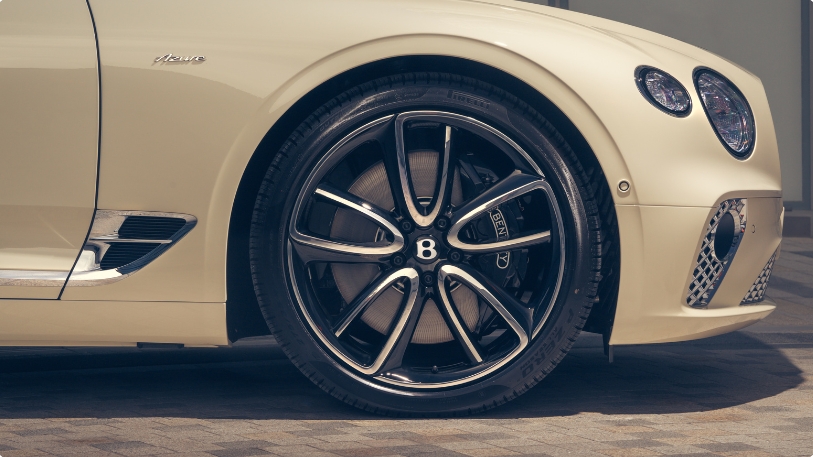 The car's profile is accentuated by the Bentley powerline, a smooth crease flowing up from the front wheels and back to the haunch at the rear, evoking the path of the air as it moves over the car's streamlined body.
Together, the elegant bright chrome front grille and lower bumper grilles announce the arrival of the Continental GT Azure, while gleaming exterior badging confirms its identity.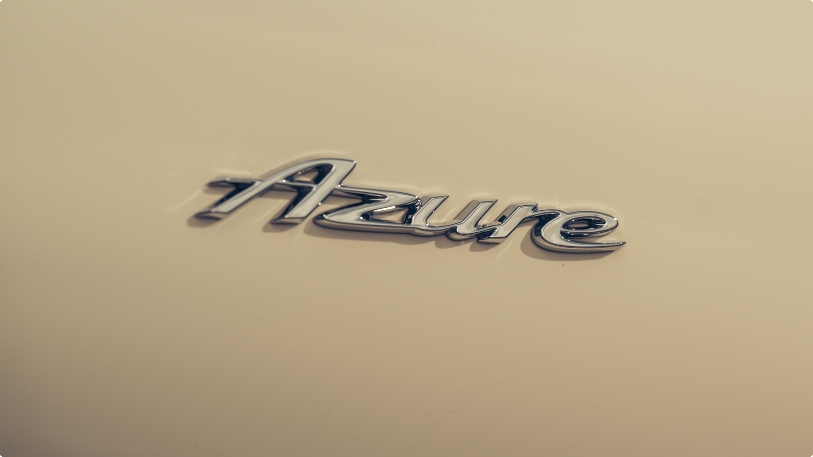 The car is fitted with 22" wheels, uniquely available on the Azure. Alternatively, it can be commissioned with any other wheels available on the Continental GT, in a selection of sizes starting at 21".
Effortless power is available at all times, thanks to a twin-turbocharged, 4.0 litre V8 engine, which can propel you smoothly from zero to 60 mph in just 3.9 seconds (0-100 km/h in 4.0 seconds). The top speed, should you wish to explore it, is 198 mph (318 km/h).
Interior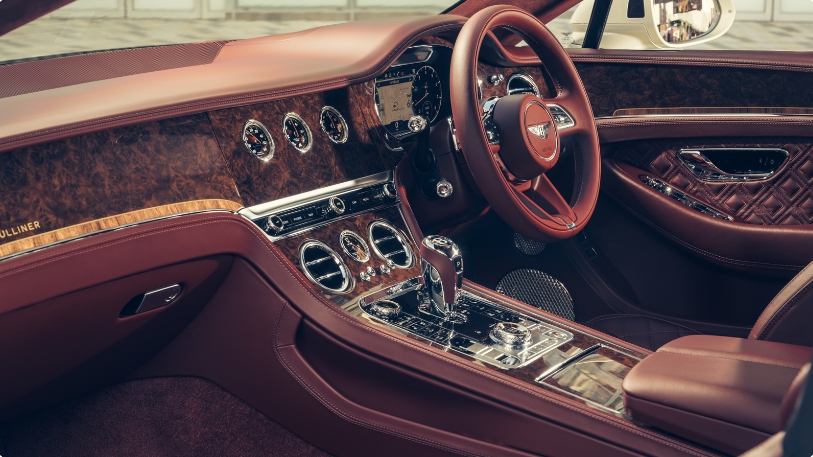 Sitting beneath the panoramic sunroof, you will be struck by a sense of light and space. This may be a two-door coupé, but it provides enough room for four adults to travel in comfort and in style.
Many design touches are exclusive to the Azure, from the Azure treadplates you encounter on the way in, to the unique badging on the fascia and the embroidery on the handcrafted seats.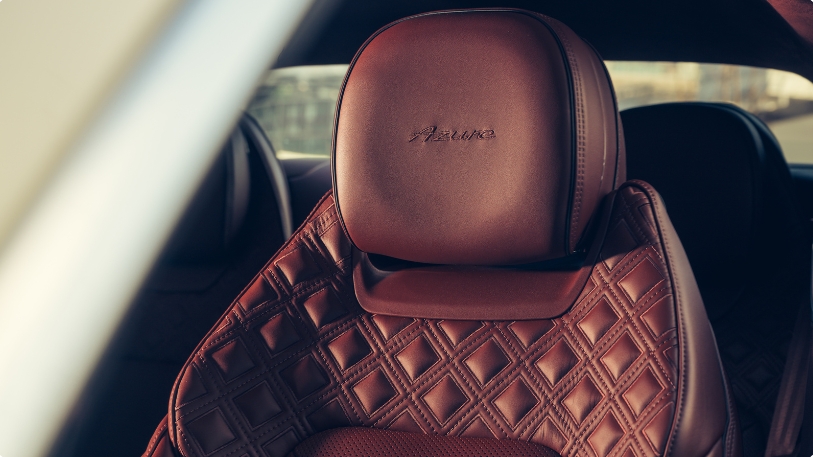 An uninterrupted flow of hand-finished veneers encompasses driver and passengers, reflecting the symmetry of the Bentley 'Wings' as it radiates upwards from the central console and out into the doors.
Contrast stitching and diamond knurled controls take their place among a series of finely crafted details, from jewel oil and filler caps to deep pile overmats, sports pedals and even an optional duo-tone heated steering wheel.