BEYOND THE LUXURY GRAND TOURER
The Continental GT Mulliner is the most exquisitely crafted grand tourer on the road. With a wealth of handcrafted details, it is instantly recognisable as a car fit to bear the name of the world's most renowned automotive coachbuilders. Yet it is also a Bentley – and that means Bentley performance. Advanced engine technology delivers effortless acceleration and incredible top speeds for such a comfortable, luxurious car. Computer-controlled chassis systems, meanwhile, make dynamic driving safer, easier and more thrilling. A true luxury flagship, the Continental GT Mulliner is everything a grand tourer should be – and more.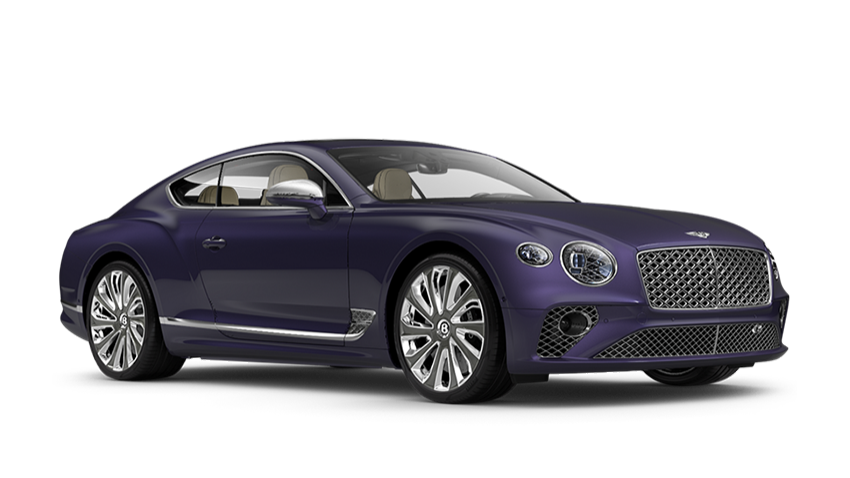 Exterior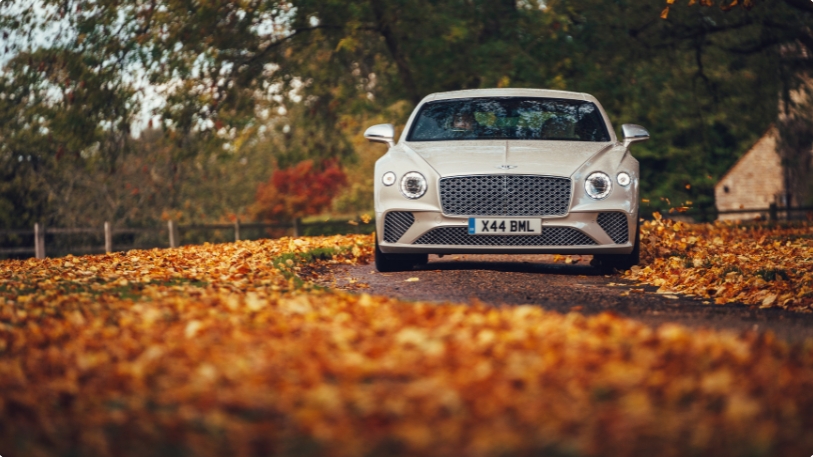 The sleek lines of the Continental GT are complemented with exclusive detailing, including Mulliner wing vents, Mulliner badging and mirror caps painted satin silver.
At the front, a bright chrome radiator grille is paired with bright chrome lower bumper grilles, to match the exquisite Mulliner detailing seen elsewhere on the car's sleek exterior.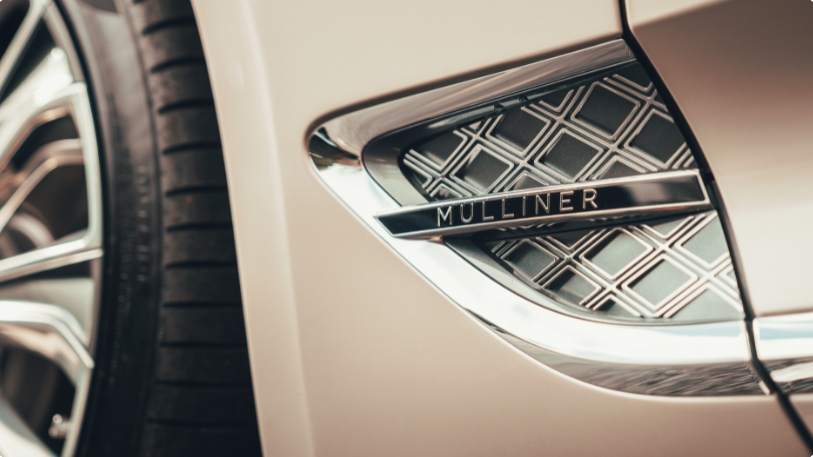 Painted and polished 10-spoke 22" Mulliner wheels feature a duo-tone finish that creates added visual depth, while the self-levelling wheel badge means the Bentley 'B' remains upright at all times.
Interior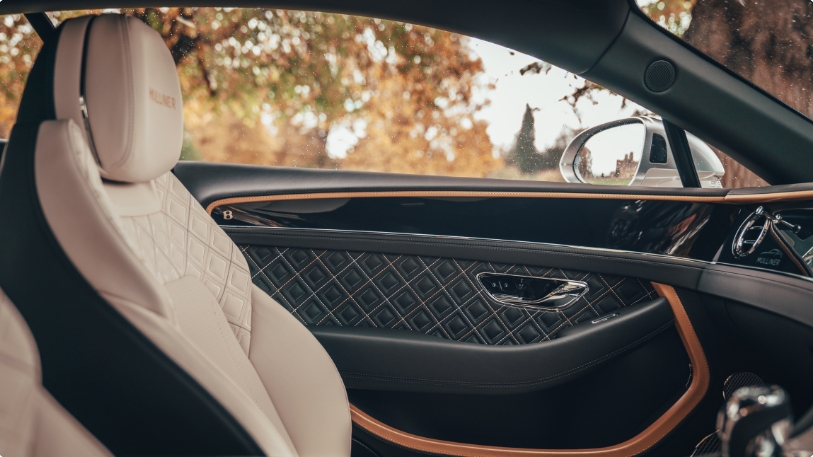 The Mulliner details continue inside, from the illuminated treadplates to the overlay of the car's silhouette on the Grand Black Veneer fascia. Even the instrument panel graphics are exclusive to Mulliner cars.
The four-seat interior can be styled with any of eight seating and trim colour combinations, each one featuring a unique three-colour design. All upholstery features Mulliner embroidery in the accent colour of your chosen colourway.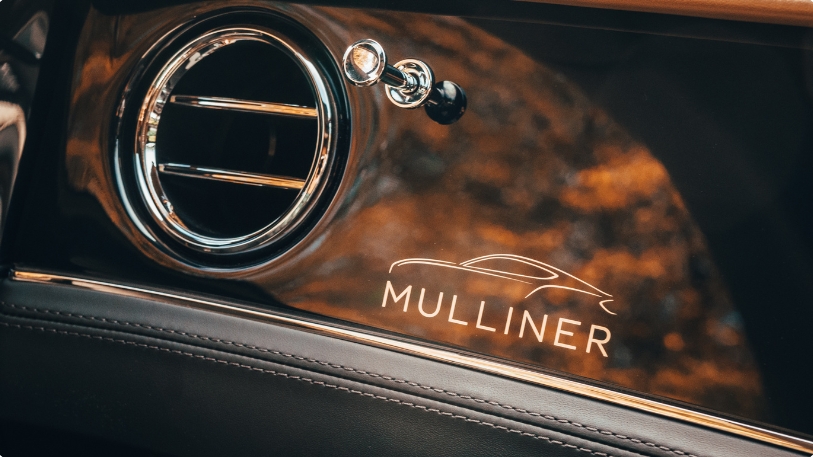 The waistrails feature chrome Bentley 'B' overlays, while the floating centre console features a unique Diamond Milled technical finish. Mood lighting, adjustable for colour and intensity, adds to the ambience of the entire cabin.