INSPIRE AWE
Meet the ultimate sports-focused grand tourer. The moment you put your foot down for the first time, you can expect a surge of what feels like limitless acceleration – a relentless wave of power that can take you all the way up to 208 mph (335 km/h).
Style matters just as much as substance, however. Which is why the Bentley Continental GT Speed features a unique aesthetic – a darker, more purposeful edge, based on the judicious use of lightweight, technical materials. An unmatched balance of luxury and fearsome performance, this is a car to excite you in more ways than one.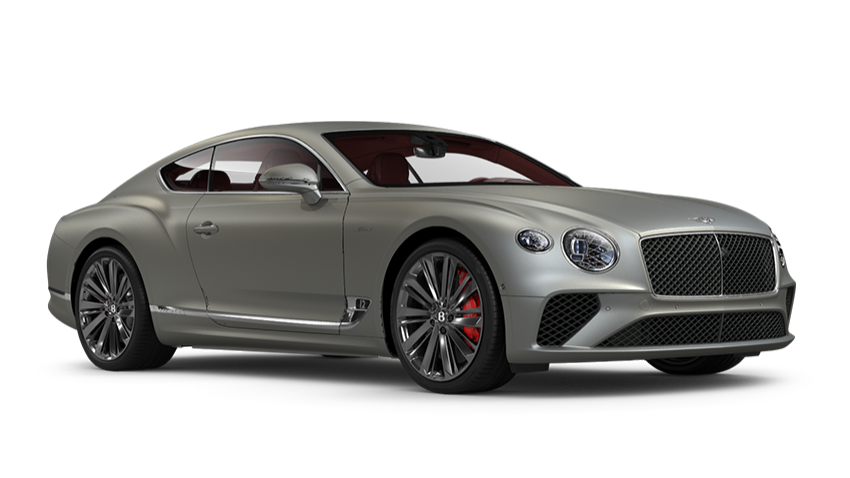 Exterior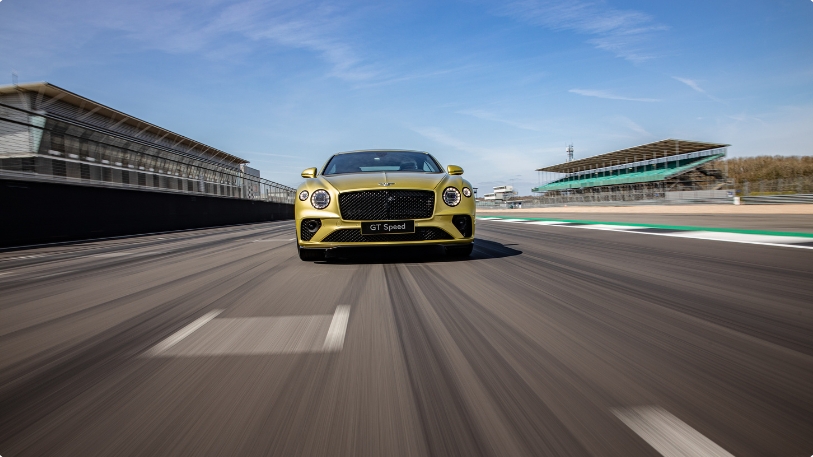 The Bentley Continental GT Speed looks like no other car. The Styling Specification adds a Bentley-branded gloss, carbon fibre body kit, featuring a mirror-matched weave pattern. 'Speed' badging and dark tint exterior detailing, alongside tinted front and rear lamps, combine with stunning 22" wheels for unrivalled presence.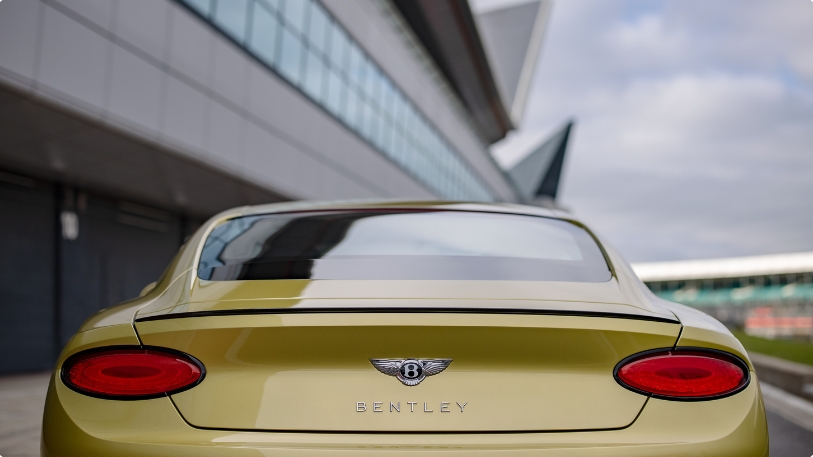 This is the most powerful production Bentley ever built, delivering truly astounding performance for a four-seater car. Capable of producing 650 bhp (659 PS) and 900 Nm (664 lb-ft) of torque, it can propel you from a standing start to 60 mph in just 3.5 seconds (0-100 km/h in 3.6 seconds).
Interior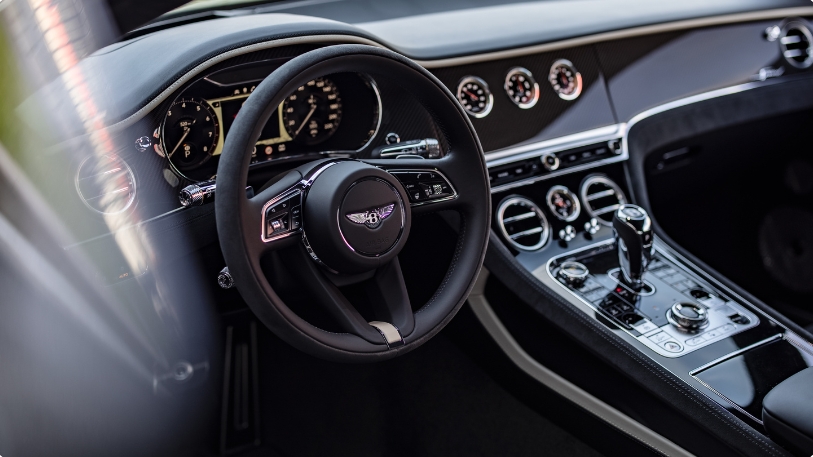 Inside, the 'Speed' emblem is emblazoned on the treadplates and the dashboard. A unique colour split and diamond quilting design has been applied to the leather and Dinamica seats, each of which features custom 'Speed' embroidery. Every detail reflects the car's sporting character, from the graphics in the digital instrument panel down to the sports pedals at your feet.
The Bentley Rotating Display is a stunning fusion of technology and craftsmanship. It allows you to switch between the car's central touchscreen and a veneered panel bearing three traditional analogue gauges, at the touch of a button.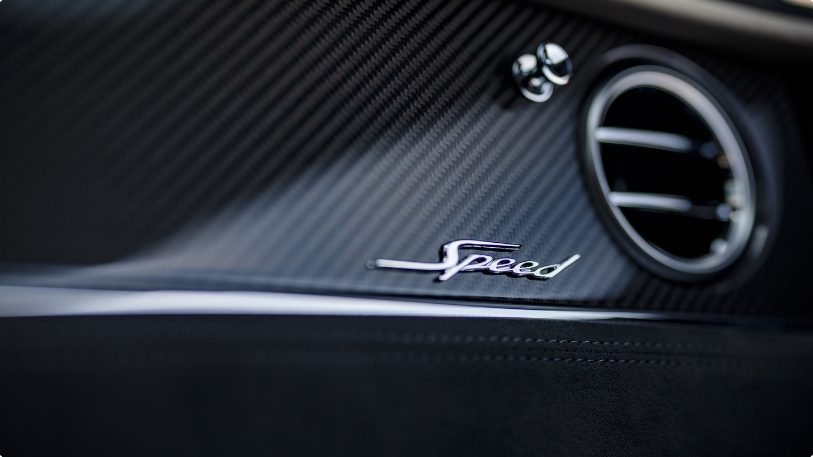 The Bentley Signature Audio system is fitted as standard, however options include the 16-channel Bang & Olufsen for Bentley and, for those who demand the best sound possible, the 20-channel Naim for Bentley – arguably the finest in-car audio system in the world.
For effortless driving on the open road, the Touring Specification includes a head-up display, a night vision camera, Adaptive Cruise Control and Lane Assist. Bentley Safeguard Plus adds even more warning systems to keep you safe on the road.